I don't know what happened to January, do you? I know I was busy with two wonderful Day in the Life Sessions, and my sister came for a visit with her family, but still - blink, and we're in February. But February is the new January???

My intention is to start blogging about the various sessions I've had last fall and this year so far, but I decided to start with one from this week, since Valentine's Day is coming.
I had two Storytelling Mini Sessions this week, and I am so in love with all the pink and red deliciousness of our pictures!!! I am thrilled to be documenting moms doing mom things with their kids, and there's is something so sweet about a Valentine's Day Craft Session :-)
I think documentary family sessions are the best. I am so passionate to document real life. Sure, there's a purpose for traditional posed pictures, and I sometimes do them, too, but I think the value of ordinary real life is so overlooked. Love and real life happens between all the special milestones, and why not remember both?
So at this session mom and the two oldest girls made Valentine's Day boxes together for school. Grandma had found the cutest kits last year, and the girls had a wonderful time putting their mail boxes together! Baby sister's job was to give hugs throughout our session :-)
Mini and Short Story Sessions are a great way to explore documentary photography. If you've followed me for a while, you might be intrigued about a Day in the Life Session, but not sure you are ready to commit to an entire day. Maybe try a Storytelling Mini Session first?
Storytelling Mini Sessions are only 45 minutes long - perfect for one craft or baking, or some other short activity. There is no posing for you, nor any directing from me - I am strictly there document your time together with your children (or grandchildren!), plus I'll do a little visiting too :-) Even in 45 minutes I can capture many wonderful, sweet, crazy or chaotic moments that will be so meaningful years later, when you have forgotten a lot about these busy years....
These sessions will be offered periodically throughout the year, and there are only a few spots available. The cost of a Storytelling Mini Session is $250, and it includes one 8x10 print, and a minimum of ten social media (low resolution) digital images. After your session you will have the option of having me make a beautiful 8x8 softcover book of the images, or you can purchase the gallery of high resolution digital images.

These sessions would make a wonderful Valentine's Day gift, so feel free to forward this post to your spouse, parents or just go ahead and purchase a session for yourself! You know it's time to get in the pictures, too <3

Gift cards are also available! Click button below: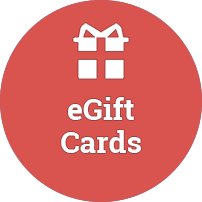 No coupons or other offers can be applied to these sessions.

Available Sessions are:

Monday February 12th at 1 pm (Vero Beach and surrounding areas)
Thursday February 15th at 9:30 am (Vero Beach only)
Thursday February 22nd at 9:30 am OR 1:45 pm (Vero Beach only)
Tuesday February 27th at 9:30 am OR 1:45 pm (Vero Beach only)
Thursday March 1st at 10 am OR 1:00 pm (Vero Beach and surrounding areas)

Send me a message to find out more details and to book your session!

Let's make pictures of your beautiful ordinary life!